EW + (blue) has worked with some of the premier legal services organizations, law firms, legal and digital marketing companies, as well as retail giants in North America, executing business plans forged from ideas developed in conjunction with our partner clients (see below) .
We have provided keen insight to stakeholders at these organizations when they needed to extend their sales footprint: we've helped to supplement their marketing activities; EW + (blue) has helped them to glean actionable information from their own company data. We help companies run television and radio campaigns, both creating scripts, buying time, and producing the spots. As a result, we've assisted clients generate millions of dollars in revenue. EW + (blue) has the experience in marketing and big data, especially in legal marketing and leadgen information, to assist any client with company-crucial activities. Ours is a unique skill-set, a metier honed over decades of professional studies, working, teaching, and finally consulting -- whether for a few months, or even as long as a year on mission-critical projects.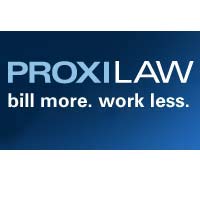 EW + (blue) can also provide the data to plan, initiate or complete your marketing campaigns, whether in leadgen lists like mass tort, SSD, PI or auto accident (both annual contracts or one-off requests), or we can manage your data under a list management services agreement. In addition, EW + (blue) can be engaged as a Director of Marketing in a secondment assignment, or as a consultant for B-to-B or B-to-C branding projects where we can offer modified billing by holding equity stakes and/or revenue shares tied directly to the successes of these respective projects:
Television/Radio spots

Consulting / BPO

Appending Services

Branding/Naming (Products or Companies) Collateral/Booth Design

Lead Generation (various verticals: legal, tech, .edu, debt, subprime, etc.)

List Management

Website Design Project Management

Writing/Contract Drafting/Redlining/

Outsourcing Director of Marketing / Sales Operations

CRM/Programming/Trouble-Shooting
The representative clients above are just some of the dozens of companies that we have assisted and have been proud to partner with on these sorts of cutting-edge campaigns.